NEWS PAGE
We now have the tipper truck, which is busy working. The church conference in Bowena was a great success, with elders from other churches attending. It is now part of the pastors policy to get around all the branch-churches in the area to bring God's word regularly.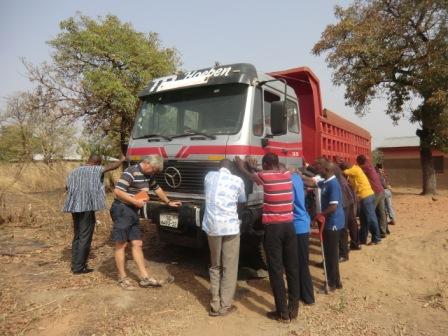 Local Pastors and supporters praying for the new tipper truck as it starts work to bring much-needed income to the church. It is hoped that the income will enable us to build the church in Damongo and pay for the pastors to get around the area regularly.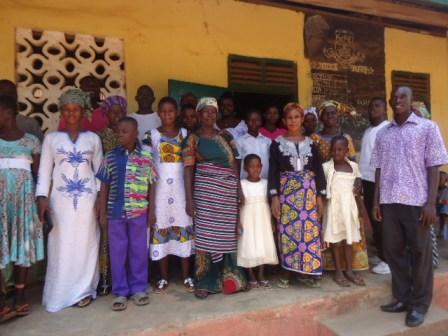 The photograph gallery below shows the church's Toyota pick-up collecting members of the church and taking them to the Sunday meeting at SAWGLA.
The Toyota and the Yamaha motorcycle have been recently repaired and placed back in service. We are grateful to those who made that possible.
CLICK ON A PHOTOGRAPH TO EXPAND IT.